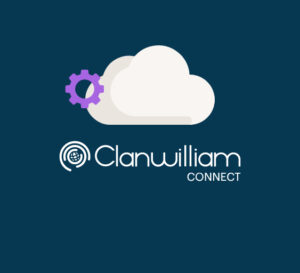 At Clanwilliam, we believe that by working closely together with key partners and industry stakeholders we can improve healthcare for everyone.
We have a vision for a more integrated and interoperable e-health ecosystem where healthcare providers can gain access to the right patient information at the right time.
Clanwilliam has been successfully partnering and integrating with healthcare technology providers for more than 25 years. We recognise that our vision for a more digitally connected healthcare system cannot be achieved alone and as a leading provider of EHR systems in Ireland and the UK it is essential to collaborate.
These partnerships help to create a more joined up e-health ecosystem but most importantly they provide users of our software with greater value and functionality.
Advancing Interoperability
To enhance our ability to collaborate, we have invested heavily in the creation of an Application Programming Interface (API) that allows authorised third-party applications to seamlessly integrate with our software through a single, standard interoperability layer.
This new API, called Clanwilliam Connect, provides access to our software applications in a controlled and managed way.
Clanwilliam Connect is built on modern technology with a "privacy and security by design" approach that enables the exchange of information in a safe, secure and scalable manner.
These partnerships help to create a more joined up e-health ecosystem but most importantly they provide users of our software with greater value and functionality.
Open and Collaborative Environment
Our Partner Programme has been developed by our extensive experience in technology partnerships. It recognises the need for clarity, transparency and a holistic approach for long-term success.
The goal of our Partner Programme is to:
Help facilitate a more integrated e-health eco-system
Enable the secure, seamless flow of appropriate information between patients and providers
Improve healthcare efficiencies
Enhance the delivery of patient care.

Partner Benefits
Facilitating access to our primary and secondary care data is only one element of our Partner Programme. Becoming a Partner can also accelerate your business growth by providing you with greater access and insights to your target market. We have over 25 years of experience across a range of healthcare markets and over this time we have created the necessary communication channels and platforms to drive awareness, adoption and usage of your product or service.
We work in tandem with our partners to design collaborative go-to-market plans to ensure maximum exposure and accelerate user adoption and engagement.
Partners in our programme will enjoy access to a variety of communication opportunities such as:
Email marketing
User-guide videos
Educational and promotional webinars
Priority at Partner Days
Co-branding opportunities
Our Approach
Clanwilliam has a well-defined process for working with partners and stakeholders. Our team of business analysts, solution designers, GDPR experts and software engineers work with partners to scope, design and develop integrated solutions. A team of project managers, trainers and support staff will then handhold customers through the implementation and adoption phase.
Dedicated account managers provide continuity of relationship and facilitate ongoing training, maintenance and upgrades.
Commercial Terms
Given the collaborative and ongoing investment into our partnerships, our commercial terms are typically based on an upfront fixed fee to cover initial development work and an ongoing support and revenue share model that covers maintenance, marketing and compliance issues.
Request a demo
Request a demo with one of our Product Specialists